BOOK TOUR: What They See: How to Stand Out and Shine in Your New Job by Jennifer Swanson
Learn how to stand out,
shine and make a stellar lasting impression as you enter the workforce
Join us on this career informative

tour
Book

Title

:

What They See: How to Stand Out and Shine in Your New Job

by Jennifer Swanson
Category
: Adult Non-Fiction, 220 pages
Genre: Career prep / business etiquette
Publisher: Influence Publishing
Release date: May 2015
Available for review in: Print
Will send
books
: Internationally
Content Rating: G
First impressions DO count, and so does what comes afterward!
Learn how to stand out, shine and make a stellar lasting impression as you enter the workforce. We send messages constantly—through our body language, actions, what we carry with us and what we wear...and most of this has nothing to do with what we actually say. Being aware of the messages you send is the first step in learning how to build an overall (and sustainable) image of professionalism that will assure others that you are capable, competent, and right for the job.
In an easy-to-

read

format, and with simple and actionable steps, this

book

will help you discover how others perceive you when you make a first impression, and will show you how to ensure that the world sees you the way you want it to.
An expert in the field of communications and human relations,

Jennifer Swanson

has written a must-

read

book

for students, new graduates, job seekers or anyone looking to fulfill their professional goals.
Author Interview with Jennifer Swanson
1. How long have you been writing?
Forever! I started very young and still have boxes of handwritten scrawled
stories that I might revisit one day, even just for a laugh. I truly thought my first
book would be a novel, and published before I was sixteen, but that didn't
happen. Perhaps in my twilight years!
2. What is your next project?
I'd love to make my next project a chunk of time to actually read other
people's books! I've been working two day jobs, finishing a degree (graduated
last spring after 7 years of part time study!), and writing a book...so reading for
pleasure hasn't happened. That would be a great "next project", although I've
already been told I need to write a companion book to this one...so who knows?
But I do envy those who have time to disappear into a book on a regular basis.
3. What is the last great book you've read?
Take This Bread by Sara Miles. It's a book I couldn't put down, and part of it
was because it was such a compelling story of a woman and her journey from
atheism to faith... and part of it was because I had actually been to the church in
San Francisco that she talks about in her story. It was one of those books that I
finished and immediately emailed the author to thank her for. Highly
recommended for anyone questioning their life's deeper purpose.
4. If you're a mom writer, how do you balance your time?
Well, our oldest two are grown up and out of the house, and the younger two
are teens, so the responsibility during the daytime is not as high as were they
tiny. The bigger challenge is the puppy we are raising to be a service dog for the
Pacific Assistance Dog Society. Having never raised a puppy before, never mind
one with strict rules and training requirements, I found myself often questioning
my sanity! Puppies are, I have learned, like toddlers. I'm forever pulling things out
of his mouth, stopping writing to give him attention or a cuddle, and keeping to a
feeding,walking and house training schedule....and somehow this was a wise
time to decide to write a book?!
5. If there's one thing you want readers to remember, what would it be?
I want people to know that they are enough. I want the reader to know that
she or he is a unique and amazing individual who can do things that make a
difference. My book isn't about changing yourself and who you fundamentally
are...rather it's about growing into your full potential showing your light to the
world.
Some of the ideas in this book may seem like common sense, and things we all should instinctively know.
Having spent time in various occupational and educational settings, even social settings, I have observed that many people of all ages don't get the nuances of the messages they are expressing.
Jennifer Swanson writes in a friendly, positive, constructive voice and shares the incremental yet extremely important details that make the difference in the impression you broadcast to others around you.
This book should be shared starting at the middle school level. Through high school the principles should be reinforced and one final refresher dose should be available to anyone graduating from an educational institution or entering (or returning) to the work scene.
Included are the basics about how to dress, how you smell, and how you populate your work space.
She goes further with warnings my generation needs to learn - that your online presence matters and to be careful about what is shared because it LASTS FOREVER.
This book covers mannerisms and personal style. Work ethics and what characteristics employers desire.
The concept is not about changing who you are, rather to show your best qualities and train a few traits to work for you.
Much of the information is about getting a job and fitting in to a new situation, a new environment.
The latter sections of the book are more for a young adult, high school or older audience, about dealing with stress and conflict, while remaining professional.
I received a copy of the book in exchange for my honest opinion. I do appreciate that it can be purchased in a print format. I found that to be more convenient for myself when desiring to refer back to specific sections.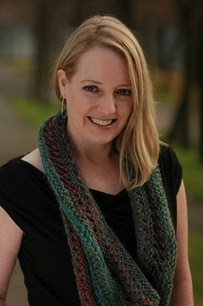 Meet the author:
Jennifer Swanson has been teaching Communication and Human Relation skills since 1993 to college students entering the medical field. She is also the creator/host of the Communication Diva Podcast, which has an international audience and helps people in deepening workplace and personal relationships through more effective communication. In addition to teaching young adults, Swanson is an ordained minister in the United Church of Canada, has worked in the Youth and Family Ministry for 3 years, has a Master's Degree in Public and Pastoral Leadership, and is a certified conflict coach and Master NLP Practitioner. She is also a mother and step-mother to two young adults and two teens. Swanson draws upon years of expertise as she shares her passion for inspiring others to reach their full potential with readers and audiences worldwide.
Connect with Jennifer:
Website
~
Facebook
~
Twitter