Book Title
:
The Wish Rider (Book 2 of The F.I.G. Mysteries) by Barbara Casey
Category
: YA Fiction, 160 pages
Genre
: Literary / Mystery
Publisher
:
Gauthier Publications
Release date
:
May 10, 2016
Seventeen-year-old Dara Roux and her two best friends, Mackenzie Yarborough and
Jennifer Torres, the three collectively referred to as the F.I.G.'s (Females of Intellectual Genius) because each has an intelligence quotient in the genius range, have just returned from Frascati, Italy. It was there that their much loved teacher and mentor, Carolina Lovel, discovered that her birth parents were
gypsies
, and that she had a connection to the Voynich Manuscript, the most mysterious document in the world.
Now, with graduation from Wood Rose Orphanage and Academy for Young Women behind them, Dara asks her friends to help her locate her birth mother when she learns that she might be living in New York City. Relying on Dara's gift for speaking and understanding foreign languages, the black and white images that stir musical
cadences
in Jennifer's mind, and Mackenzie's mathematical calculations that normally provide numerical solutions and answers to life's most difficult questions, the determined young women tirelessly go from one address to another in search of Dara's mother.
Their determination turns to desperation, however, as they encounter a dark hidden society more dangerous and terrifying than they could have imagined. It is there that
Dara hopes to find out why she was abandoned in a candy store all those years ago.
Buy the book:
Amazon ~
Barnes & Noble
The Wish Rider is a stand-alone novel. However, you are welcome to read the first book in the F.I.G. Mysteries.
Book Details:
Book Title
:
The Cadence of Gypsies
(Book 1 of The F.I.G. Mysteries)
by Barbara Casey
Category
: YA fiction, 272 pages
Genre
: Literary/Mystery
Publisher
: Gauthier Publications/Hungry Goat Press
Release date
: April 2015 (e-Book)
Format available for review
: print and PDF
Will send print books
: Internationally
Tour dates
: August 15 to Sept 9, 2016
​
Content Rating
: PG-13 (A few expletives, mild sexual innuendo)
On her 18th birthday Carolina Lovel learned that she was adopted and was given a letter written by her birth mother in an unknown language. After years of research she travels to Italy on a mission to find the truth about her past. Carolina is accompanied by three extremely gifted but mischievous students the FIGs from Wood Rose Orphanage and Academy for Young Women. In an effort to help their favorite teacher, the FIGs will have to use their special abilities to decipher the Voynich Manuscript, the most mysterious document in the world, and the one thing that is strangely similar to what Carolina was given. Their search will take them into the mystical world of gypsy tradition and magic, more exciting and dangerous than any of them could have imagined.
Buy the Book:
Amazon ~
Barnes & Noble
Please scroll for the review I did on August 25, 2016.
Book two picks up as book one, The Cadence of Gypsies, closes. For that reason, the repetition of much information bothered me a lot. It was overkill.
If it had to be repeated I wanted a fresh take, not cut and paste, word for word.
Having been to Italy, the FIGS have "matured" a bit and have grand plans for life after Rose Wood Orphanage. However there will always be time for Creative Expression.
Before they put their graduate plans into action they are off on another adventure in search of Dara's mother.
Once again there are two main threads involving Lyuba, the gypsy, in Italy and the FIGS, this time in New York. Again, I am reminded of the tv show Numbers and other television docu-dramas based on mysterious facts.
Secondary character Larry appears again and we meet a friend of his with a foggy background. Grai is charged with escorting the women and keeping them safe. Can he really be trusted? What about the strict landlady? Does Dara's mother even want to be found?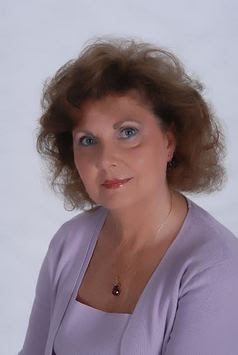 Meet the Author:
Originally from Carrollton, Illinois, author/agent/publisher Barbara Casey attended the University of North Carolina, N.C. State University, and N.C. Wesleyan College where she received a BA degree, summa cum laude, with a double major in English and history. In 1978 she left her position as Director of Public Relations and Vice President of Development at North Carolina Wesleyan College to write full time and develop her own manuscript evaluation and editorial service. In 1995 she established the Barbara Casey Agency and since that time has represented authors from the United States, Great Britain, Canada, and Japan. In 2014, she became a partner with Strategic Media Books where she is involved in acquisitions and day-to-day operations and oversees book production.
Ms. Casey's two middle-grade/young adult novels, Leilani Zan and Grandma Jock and Christabelle (James C. Winston Publishing Co., Trade Division) were both nominated for awards of excellence by the SCBWI Golden Kite Award, the National Association of University Women Literary Award and the Sir Walter Raleigh Literary Award. Shyla's Initiative (Crossquarter Publishing Group), a contemporary adult novel (occult romance/mystery), received a 2003 Independent Publisher Book Award and also an award of special literary recognition by the Palm Beach County Cultural Council. The Coach's Wife (ArcheBooks Publishing), also a novel for adults (contemporary/mystery), was semi-finalist for the 2005 Dana Award for Outstanding Novel and listed on the Publisher's Best Seller List. The House of Kane (ArcheBooks Publishing), released in 2007, was considered for a Pulitzer nomination. Another contemporary novel for adults, Just Like Family, was released at Christmas 2009 when it received "Special Recognition from the 7-Eleven Corporation." The
Cadence
of
Gypsies
, a novel written for new adults, was released in 2011 and was reviewed by the Smithsonian Institute for its List of Most Notable Books. Her novel for adults, The Gospel According to Prissy, received a 2013 Independent Publishers Book Award for Best Book in Regional Fiction. In 2016, Ms. Casey's biography/true crime Kathryn Kelly: The Moll behind Machine Gun Kelly was released as well as The Wish Rider, the sequel to her young adult book The
Cadence
of
Gypsies
.
Her award-winning articles, short stories, and poetry for adults have appeared in both national and international publications including the North Carolina Christian Advocate Magazine, The New East Magazine, the Raleigh (N.C.) News and Observer, the Rocky Mount (N.C.) Sunday Telegram, Dog Fancy, ByLine, The Christian Record, Skirt! Magazine, and True Story. A thirty-minute television special which Ms. Casey wrote and coordinated was broadcast on WRAL, Channel 5, in Raleigh, North Carolina. She also received special recognition for her editorial work on the English translations of Albanian children's stories.
Ms. Casey's award-winning science fiction short stories for adults are featured in The Cosmic Unicorn and CrossTime science fiction anthologies. Ms. Casey's essays and other works appear in The Chrysalis Reader, the international literary journal of the Swedenborg Foundation, 221 One-Minute Monologues from Literature (Smith and Kraus Publishers), and A Cup of Comfort (Adams Media Corporation).
Ms. Casey is a former director of BookFest of the Palm Beaches, Florida, where she served as guest author and panelist. She has served as judge for the Pathfinder Literary Awards in Palm Beach and Martin Counties, Florida, and was the Florida Regional Advisor for the Society of Children's Book Writers and Illustrators from 1991 through 2003. She is a frequent guest lecturer at universities and writers' conferences around the country including the SCBWI Regional Conference, the Harriett Austin Writers Conference in Athens, SIBA (Southeastern Independent Book Sellers Association), Florida Writers Association, and the University of Auburn, Montgomery. She makes her home on the top of a mountain in northwest Georgia with her husband and three dogs.
​
Connect with the author:
Website